Natural, fresh, human-grade food.
Start here to figure out how much food to order for your dog.
Select your pup's favorite Zuri Food diets and treats.
Automatically have your Zuri Food delivered to your door each week. No hassle!
Zuri Food is made from all HUMAN GRADE ingredients. This ensures your pup gets all the nutrition she needs without any feed grade ingredients or fillers. With 4 different diets and 2 treat options, we can help you design a diet that's perfect for your furry family member.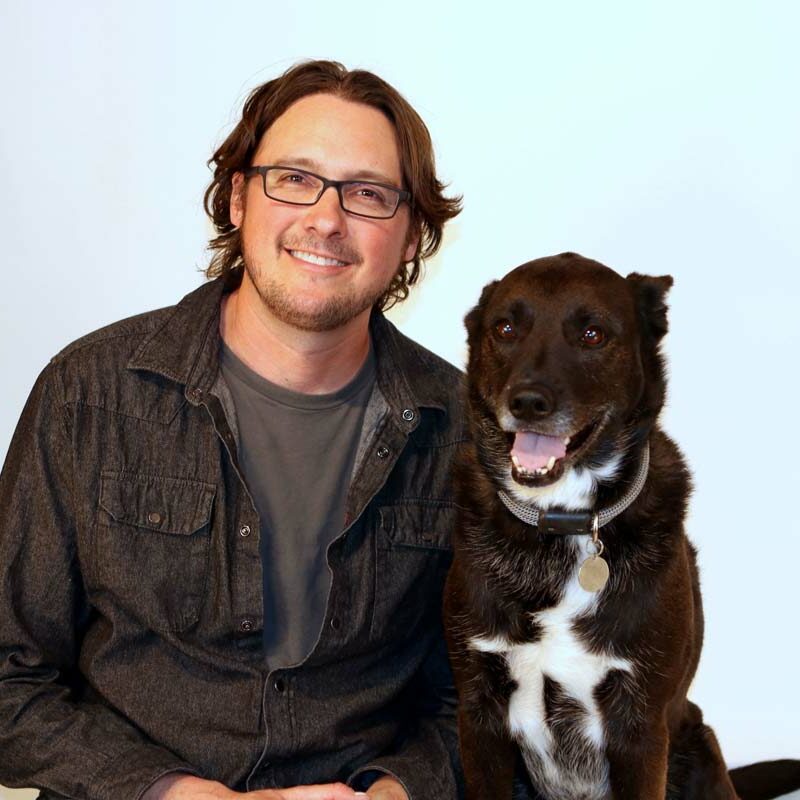 I rescued Zuri in 2013 when she was just 12 weeks old. I wanted nothing more than a happy, healthy pup. Come to find out she had skin and coat issues that were unresolved by switching to the ever-so-popular and overpriced "grain-free" option in the dog food aisle.
Not to mention the fact than this one year old black lab mix would not finish her bowl of food. In my experience, this was unheard-of. So, I started making her food; buying chicken, rice, and veggies from the grocery store and whipping up a week's worth at a time. In no time, her persistent itching subsided, her coat became thick and shiny, and her digestion became regular. Not to mention, her food dish was spotless after each meal, leaving not a single morsel of food behind. Zuri Food was born.
Turns out, when a dog eats human grade dog food, they get more nutrition and less waste. Zuri showed such fantastic results that I knew I was on to something. I developed 4 diets, had them lab tested, and started sharing with the neighbors. Their results were the same. We also have 2 treats available now. UNDERBITE DELIGHT is vegan, organic, and grain free. MILES SMILES has human grade turkey bacon and cheddar cheese.
All our ingredients are human grade and cooked to human standards in a health department approved kitchen. This means your dog is getting the highest quality nutrition in each meal. "If it's not good enough for me, it's not good enough for my dog."
Dogs should enjoy mealtime. They should be excited when that bowl comes out, they should eat every little bit, and they should come back looking for more. If your pup doesn't enjoy her Zuri Food, just call us and we'll make it right. Promise! "My dog eats every morsel and comes back looking for more."
Having your dog's food delivered right to your door means no more extra trips to the pet food store. No more carrying that large bag of food to the car and into the house. Convenience is key! "When I get home on Friday, our Zuri Food is waiting at our door."
Environmentally friendly packaging
That's right, no more guilt from throwing away single-use plastic because Zuri Food comes in recyclable/biodegradeable paper packaging. Yay Earth! "The package is made from paper"
You clearly love your dog and want him to live as long as possible. With Zuri Food, you can rest assured that your dog is getting all the necessary nutrients including Omega-3 fatty acids and antioxidants like polyphenols. These can help heart and brain function, plus improve coat, skin, weight, allergies, and breath. "Our dog is like a family member."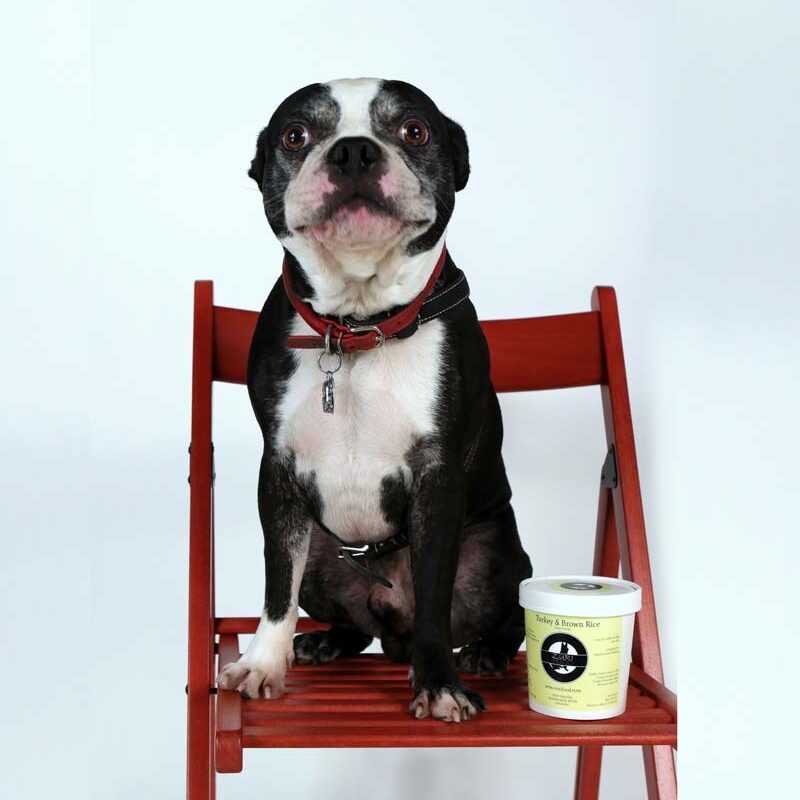 Meet our warrior pup, Charlie ("Chahlie"with an English accent, please). This beautiful, grateful soul arrived to us saved from her inevitable fate: the Chinese Meat Market. Charlie was nicknamed by her rescue crew, Slaughterhouse Survivors, as "forever puppy" as this precious little girl's growth was completely stunted due to starvation. She arrived to the shelter in Harbin at about 18 months old with a fully distended stomach and failing organs. The "angels" at Slaughterhouse Survivors and their amazing crew of Veterinarians nursed Charlie back to being fit enough to make the journey from Harbin China, to Beijing, to Seoul, S. Korea, to Los Angeles. The day she arrived, January 21, 2020, China imposed travel bans due to COVID - Charlie made it out just in the nick of time, one of the last pups to do so.Thanks to a loving home and Zuri Food, Charlie has grown into her full potential - from a 34lb malnourished Golden Retriever, anemic, with visible facial scars, a wiry coat, and limited extension of her limbs, Charlie now sports a solid, hearty, healthy 50lb with a fluffy, magnificent coat, fast and furious on her legs. This playful, loving creature can out-run and out-zoom most! Our friends at Zuri Food highly recommended their Beef and Salmon varieties to provide Charlie with the utmost in nutrients to boost her health. Charlie is our miracle puppy and we will forever be grateful to Slaughterhouse Survivors and Zuri Food.

-Gaby L., Encino, CA
"Duke has always been a picky eater, even when I put him on an expensive brand of grain-free food. In fact, he would regularly go more than a day without eating at all. Since I introduced Zuri Food into his diet, he's excited for every meal time. And I feel good knowing exactly what's in his food - real, unprocessed ingredients that I eat too."
- Casey B., Manhattan Beach.
"Before we went out for the early morning walk I gave him some plain dry food cause that's all we had. He took one look at that bowl, turned right around and I swear gave me a glare. He was having none of that nonsense. Harley is going absolutely nuts over Zuri Food. He did a full on "Kool Aid Man" through his gate the other day to watch me fix his bowl."
-Anne D., Hermosa Beach, CA
"Just wanted to send you a quick note to let you know Stella is absolutely obsessed with her Zuri Food. Before Zuri, Stella was eating a high grade dry food, and would let a full bowl of food sit for almost a day at a time before forcing herself to eat. After serving her Zuri, her favorite time of day is feeding time. She anxiously waits while we serve her then devours the bowl in one quick session.
Keep on making great healthy food!"
-Tom W., Playa Del Rey, CA
"Zuri Food has been a blessing to our family. In 2017 our dog Gracie was not eating well and her liver levels were elevated. We had been making her food and she wasn't getting enough nutrients and wasn't enjoying her food either. Gracie's Dr. recommended we try Zuri Food as it contained all the nutrients she needs and we haven't looked back since. Gracie's liver levels went back to normal after about a month on the food. Not only is this food healthy for Gracie, she races to her bowl for each meal and licks it clean. An added plus for our busy family is that our food gets delivered to our door, which is amazing. Thank you for making delicious and healthy foods for dogs, we are huge fans!"
-Kerri M. Playa Vista, CA
Check out this feature about our founder.
A Diet That's Perfect for Your Furry Family Member - Zuri Food
Interested in starting your own entrepreneurial journey in pet food but unsure what to expect? Then read up on our interview with Nate LaPointe, Owner of Zuri Food, located in Hermosa Beach, CA, USA.
THE EXPERTS WILL TELL YOU STUFF